November is peak season for writers; when NaNoWriMo rolls around we're all ready to power through novels that we've pushed back and back and back all year long. Every year the story is the same for thousands of people:
You start well, you beat your targets for the first few days, and then… something goes wrong. Somewhere down the line you lose motivation or you meet a blockage that you just can't work around.
You fall further and further behind, and sure maybe you write until the last day, but you never meet the target. You never finish it.
Or maybe you just give up altogether.
I'd love to be your hero (baby) and take away the pain…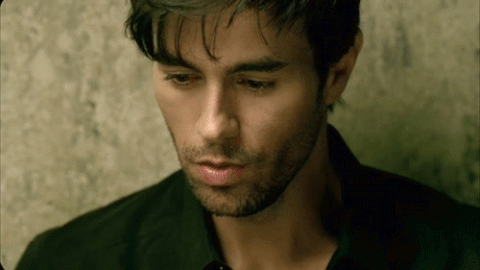 But I can't… All I can do is help you to prepare for NaNoWriMo so that you can up your chances of success. Here are some things to keep in mind as we go on:
1) It's a marathon, not a sprint;
Yes there are some truly terrifying individuals who can crank out ten thousand words (or more) in the first day, but I'd bet you that many of them burn out somewhere in the second week.
Nano is a test of endurance, planning, and determination. In essence it's a microcosm for the experience of a writing career – it teaches you skill you should apply to every day life if you want to take this on full time.
2) Failure is an option, but it doesn't define you;
You can do it all right and still not finish. You can finish and dislike the product. Hell, you can finish and like your book and still not get published; this is not a reflection on your potential, but on THIS project and your CURRENT skill.
Learn how to say "I'm not ready YET".
3) This is not an excuse to neglect your body and life
I'll say it again, NaNoWriMo is an intense and limited example of what it means to take on a writing career; you should be continuing your life as usual, but finding time to write. This may mean sacrificing small pleasures such as an extra hour in bed or gaming time – what it DOESN'T mean is not washing, sleeping, eating, or socialising and skipping school or work.
If you take the time to learn how to juggle you will build good habits that will increase your productivity in the long run. This is a worthy goal, even if you fail the word count goal first time round.
Preparing For NaNoWriMo
Your preparation doesn't need to begin now, but I would recommend that you start it soon. There are three steps to preparing for Nano, and depending on what book you want to write you may already have completed the first two.
1) Idea and Plot Development:
If you want to make your life as easy as possible during Nano it's advisable to develop your idea and basic plot before you start to write; this will minimise the likelihood of severe writers block.
Idea development is a topic I have discussed before in detail, so if you're unsure about it check out the link provided. If you're having trouble getting an idea at all, however, checkout some prompts and methods. 
Once you have your idea it's time to make a basic plot and some characters. This booklet might be of use to you*. When you have a an idea, plot, and main character(s) you'll find you can get off to a flying start.
2) Research and Pre-Writing
Once you have the basic outline of a story and your characters, you need to flesh out their world and experiences. This is the time to gather knowledge and understanding of any topics on which you're unversed.
You should consider what genre your story will fall into, in broad terms, and look into the main tropes, cliches, and plot devices used in that genre. World–building might be on the agenda; if you find it hard to flesh out the tricky details consider these world-building questions to help you get the gears turning. If you're working with in the 'real' world, but in a historic setting you should brush up on your historical research skills to make the most of what you read. Most of all remember that when you research for fiction you are focusing on the major events of the time, and the minutia of life for your characters.
i.e. in a story surrounding a weavers daughter there is very little reason why the reader needs to know about the intricacies of courtly life, even in the country in which the book is set, unless she must become immersed in them herself!
Pre-writing, if you're unfamiliar with the term, is the process of writing what I would call the "scaffolding" which will prop up your first draft. Think family trees, histories of towns and conflicts, personal histories, relationship development plans, and political information for your characters and your world. Your reader will probably never see any of this, but it will help you immensely (trust me!).
3) Real World Preparations
Ultimately this is the part that will make or break your attempt; you need to make time in your life for NaNoWriMo.
This can be done in a number of ways:
Tell your friends and family you will be participating so that they can give you space and support.
Create a workspace for yourself somewhere quiet and relatively undisturbed.
Figure out the best time for you to write e.g. mornings, evenings etc.
Begin building habits, e.g. if mornings are your time begin the process of gradually waking up earlier than usual. Set an alarm half and hour earlier than usual for one week, for example, and then move it back another half hour after you are used to this.
Set a routine, build a habit; start sitting down to write, plan, or pre-write once or twice a week. Try to have a set time, and ensure that people know to leave you be (unless it's an emergency) in that hour or two. Setting this habit early will help greatly when November bares its teeth.
Once you've done all of this you'll be ready to give NaNoWriMo hell!
*This booklet is entirely free, but if you want to enable me to keep updating it (as well as producing more articles and resources) you could consider supporting me through Kofi.