Burnout isn't pretty, it isn't fun, and it really isn't necessary. There are ways to avoid becoming burned out, but on the assumption that those have failed let's talk about how to get over it.
In fact, let's talk about a real life case-study; me.
As I write this, I'm sitting in my pyjamas with a cup of Pukka detox tea, which by the way is amazing (sorry shameless plug, but it smells like heaven), and I am very slowly easing back into a normal working schedule.
Two weeks ago I burned out completely, and I've only just recovered; that's right, burnout takes a long time to recover from. Why? Well, because it's a build up of stress and exhaustion caused by a long period of neglect and poor self-care.
Two weeks ago, when I realised I was entirely burnt-out I took a picture which I had intended to share with you, but here's the truth; my vanity wouldn't let me keep it. It was just that bad; despite being freshly showered, cleansed, moisturised and blow dried I looked haggard. My face was grey, I was bloated, I had a major break out, my hair was lifeless and somehow still greasy looking, and I had bags the size of China under my eyes.
I looked ill, and that's because I actually was. In fact, I looked like this;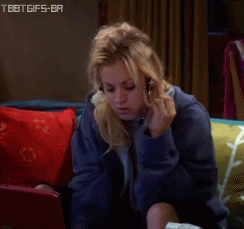 But with terrible, terrible skin (and an extra twenty pounds… ok thirty, damn Kayleigh Cuoco for being perfect).
Burnout might not be a medical term, but it is actually a mild form of what might be called Fatigue, or medical exhaustion. In essence, when you burnout it's because you have taken your mind and body for granted; when a heavy workload and depression combine the resulting burnout can be crippling, as I just experienced.
That night I finished all the work I could handle, because when you're freelance you have to work even when exhausted, I took a hot shower, I exfoliated, I cleansed, I shaved, I conditioned, and cleaned every inch of myself. I brushed my teeth with charcoal to remove stains and then I brushed them with enamel repair toothpaste. Then I drank a cup of hot water, took multivitamins and I did the hardest thing in the world for the average freelance writer; I cleared my schedule for the next day.
In layman's terms? I booked myself a day off.
I slept for fourteen hours straight and when I woke up… well, I still looked and felt like shit because burnout doesn't go away over night. You have to work at getting rid of it.
What Causes Burnout
If you've reached that breaking point I can give you hope, but first I need to give you a wake-up call; burnout is caused by excessive mental or physical stress, poor diet, poor hydration, and sleep deprivation. Don't get me wrong, eating well and drinking water wont save you if you work 16 hours a day and never sleep, but a healthy lifestyle can help you fend off burnout and fatigue for longer, and will probably make the experience more bearable.
The health implications, however, last longer than the symptoms and negative fallout:
Sleep Debt, or sleep deficit, is the cumulative result of restricted sleep, or sleep deprivation, over longer periods of time. Now, we all know that regular sleep loss, or poor sleep, puts you at risk of heart disease, obesity, and other health problems, but sleep debt is particularly pernicious; you will be more prone to depression, fits of rage, comfort eating, a lower libido, and you could be at increased risk of diabetes if it happens regularly. Furthermore, sleep debt doesn't go away just because you've slept in for one or two days – it is cumulative and is suspected to shorten your life.
Poor Diet and Dehydration rarely cause burnout on their own, but when they combine with poor sleeping patterns they make it devastating. Of course, the real concern here is the damage you (and I) will do to your body because of these bad habits….
Ok, lecture over,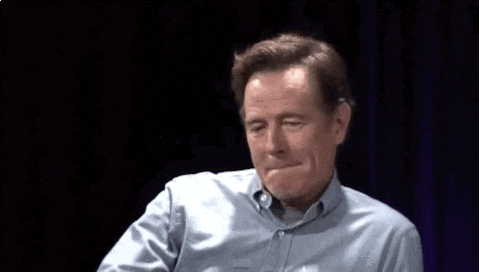 Beating Burnout
Deep breaths – don't worry; I know you feel shit right now, but the good news is that you'll start to feel better pretty quickly.
The key is to treat burnout much like you would treat the Flu – rest, eat well, stay hydrated, and seek appropriate medical advice if you need to. Now, in all honesty, you shouldn't need a doctor for burnout, unless you've really went hell for leather.
Instead you should be writing yourself a short shopping list; now this method works for me, but you don't have to follow it to the letter. Just remember that the key here is to show your body a bit of extra love to make up for the damage you've caused.
Finally, nothing on this list is needlessly expensive; there are no status items here – this is about care not cost.
You Will Need:
Water – as a Scottish citizen I'm lucky; our tap water is excellent, but for others bottled water may be needed. Don't freak out and get super expensive "sports" waters or "smart" waters; amazon pantry sells 12x 500ml bottles of Highland Spring for £2.80 and 6x 1.5l bottles of Buxton for £2.50. If you're tap waters no good just opt for something cheap and cheerful.
Multivitamins – once again, don't go overboard and stress yourself by buying out-with your budget. These soluble Vitamin C tablets and these multi vitamins work as well as any others.
Good Food – cut out junk food as much as possible. Raw fruit is your friend here, and things like apples and bananas are not overly expensive. More important, however, is ensuring you eat lots of

green

vegetables like broccoli, cabbage, and runner beans. Also look for protein and mineral sources such as spinach and chicken. Vegans and vegetarians should focus on beans, pulses, and nuts in order to get the right mix of nutrients (but then you already knew that).
Time – in the end there is no substitute for time. It took you time to burn out, and it will take time to recover. For at least the next week go to bed early and avoid setting alarm whenever you can; even if you cant sleep quiet meditation in a dark room will ease stress and tension, and hopefully help you to sleep later on. Nap during the day if you need to at first, but don't get into a habit of it if it disrupts your sleeping routine overall.
Optional but helpful
Coconut water – the wonders of coconut water are crowed by every beauty blogger and nutritionist alive, and for good reason. I won't bore you with the stats, therefore, as you probably already know them (if not, here they are). What I will say is that when I do burn out I drink about 500mls of coconut water just before bed for the first week while recovering, and I have personally noticed that it speeds my return to full functionality by a few days. Its not as cheap as bottled water, but you can get a pack of 20 OKF Pure Coconut Water for £20 online. However, if you live near a Lidl, Aldi, or Home Bargains/ B&M you can probably get 3 or 4 6 packs for much less.
Facemasks and Skincare – once again this is a personal ritual – I break out when I burn out, and I find that facemasks make me feel good as well as benefitting my skin and returning balance. I use one of these once every week anyway, and up their usage to twice a week if I've let myself burn out.
Cocoa Butter – if your skin has become really quite dry and started to become tight, painful, and/or cracked on your feet, hands, and elbows etc you could consider Palmers Cocoa Butter which is a miracle and every day staple anyway (in my opinion). Once again, though, this is just what I do to make myself feel better and speed the repair of damage that I notice after a burnout.
The most important thing is that you try to carry forward these actions and form good habits to reduce the risk of future burnouts. In all honesty, if you're a student, or you work for yourself, it's going to be impossible to never burn out ever again, but you can make it less common, less likely, and less severe if you just take care of yourself!
Remember, writers need love too! Show yourself some love.