World-building, in short, is the process of constructing and populating a world and/or universe as stage on which stories can play out.
It's complex, it's time consuming, but it is, in fact, a basic and essential skill for a writer and despite what you may have been told it is involved in every single novel or story produced. You see, even when you set a story in the real world you undertake a degree of world-building; you edit and polish the world in which you wish to set your story. You decide which sections of the real world you represent to the reader just as you do when using a world of your own invention.
This kind of world-building, however, is not the matter at hand; we're all about creating a new universe today.
What Does A World Need?
A question half as silly and twice and important as it seems.
What would you say a world needs? Well, land, water, sky, plants, and animals, right? All the basic stuff of life. Correct, and yet at the same time so very wrong;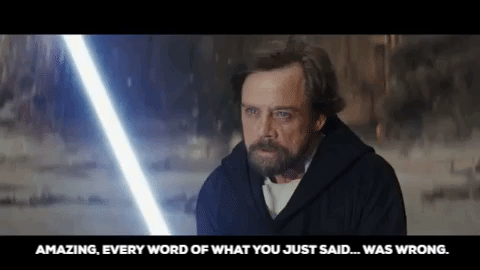 Yes, if you wish your world to sustain life plausibly it should definitely contain all of these things. However, your world also needs a huge amount of other, rather more man made, things to make it a worthy stage.
Here's a list of things your world will need.
Your (Very) Basic World-Building Checklist:
Geography
History
Languages
Society
Culture (they are different, trust me)
Religions
Creation myths
Magic  (?)
Technology
Industry
History
Transportation
Agriculture
Cuisines
Flora
Fauna
Art
Music
Literature
Multiple countries
…. Phew, right? That's a lot of work.
Thankfully it doesn't need to take you 30 years and a degree in linguistics to get all of this done; most writers will never do a Tolkien style historiography and language building exercise. The truth is you don't need to, either; as long as you present the world in a way that makes sense your readers will follow what you're saying.
World-building is rather like the guiding pencil strokes and artist makes before applying paint to a canvas; it should be invisible in the finished product.
The Three Truths Of World-Building
World-Building Is For The Author: the majority of the work you put into world-building will go unnoticed, and that is fine. In fact, that's the way it should be. Picture your world as a swan; what the spectator sees should be effortless while the legs, so to speak, work overtime beyond their sight.
World-Building Is A Precursor To Writing: if your world-building process goes on and on and on and on… well, it may be time to stop. Remember the above point; create your world with broad strokes and nail down the structural integrity before and then put it to the test by writing a story set within it.
The World Supports The Story: this is self-explanatory, but the clarify – the world you build should service and support the stories you tell. Your story should never serve the purpose of describing or otherwise showcasing your world.
Getting Started: Inspiration And Diversion
Every fictional world will have one foot in reality and one in some form of fantasy. By this I mean that it will take inspiration from the real world and from fiction, day dreams, or other fabricated worlds (as opposed to the fantasy genre). For those who write fantasy, the genre, Tolkien, Gaiman, Hobb, and Le Guinn (amongst others) are likely to be of great inspiration, for example.
The real trick is twisting and developing your own world until it becomes something new and different enough to be unrecognisable in almost every way.
How can this be done? Well, in the same way that you discovered the seed of your new world; by asking questions of the world that already exists.
Ask yourself what drives your world, which countries are at war, which support each other, and which stay out of it. Ask yourself if there is a main religion, or hundreds of small ones, or if there is no religion at all.
Ask yourself what your world considers to be the single, universal crime – what is the one thing that all cultures agree is morally abhorrent?
And then ask yourself what colour the fire is, because, you know, there has to be a goofy twist somewhere.