As I write this its five am, the turkey is in the oven, the potatoes are peeled, everyone is asleep, and I am working; it's Christmas morning, and I've been up since four.
I don't mean werking by the way;
I mean working;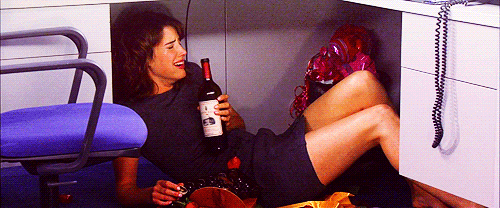 Merry fucking Christmas, right?  I'm sure a lot of you, dear readers, are in the same leaky boat because freelancers, and especially writers, rarely get days off. Never the less, I have a cunning plan for how we can all get our work done and enjoy Christmas…
Crazy, right?
10 Ways to Merry-Up your Writing Routine;
Festive Music; not a brain breaker, I know, but it works! work standing up and shake your groove thing to jingle bell rock while you work and you're guaranteed to smile. You'll also burn off some of that Yule Log you're having later, and that's never a bad thing. Combat writers butt and boredom this Christmas!
Interval Working; have you every tried interval training? Well, if you have and you survived you're my hero (first of all), but that's not the point here. The idea is high intensity followed by periods of rest. So write like hell for one song, and then take the next one off. Rinse and repeat five times and then sit your ass down for some cocoa.
Dress up the dog; ok so this won't help you work, in fact it might distract you, but the family pet jingling all the way to their food bowl is sure to make you giggle.
Santa's Hat; put a Santa hat on the corner of your screen – if it ever lines up so that some's wearing it take a drink, if Santa comes on screen or is mentioned on screen take two. Otherwise just let it remind you that it's Christmas.
Pick the right tools; find that glitter pen, steal one from your little sister… hell write on silver wrapping paper, just don't let the grind get you down!
Reach out; there are writers everywhere doing this right now – find a few and get merry together.
Indulge; treat yourself when you make milestones. Just because you're working doesn't mean you can't have chocolate, wine, peanuts, or whatever your Christmas snack of choice is.
Be sociable; I don't care how much work you have to do; get your arse into the sitting room/living room/dining room and sit with your family. Their chatter and laughter will help. You'll work slowly, but progress is all that matters.
Pick and Choose; if you have a number of projects with broadly similar deadlines work on your favourite. Merry Christmas to you; the festive seasons too short to trudge through the assignments you dread.
No Work at the Dinner Table; you might have to work today, but Christmas 

is

a say for relaxation. When dinner is served work goes away, and shouldn't be seen until after dessert has been finished and the plates have been washed (this rule applies to opening presents too! When the wrapping paper comes off the work goes away!)
Most of all guys, have a merry Christmas; its been a clusterfuck  of a year, and we deserve to kick back.
Cheers,
Merry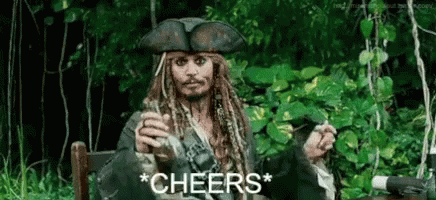 Image source; https://www.nationalstorage.nz/blog/how-to-write-a-christmas-letter-people-will-actually-want-to-read/